Other Air Tools
Working with Deprag's air tools is easy, ergonomic and effective.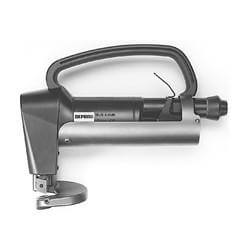 Download Product Catalog
Our full range of tools are featured in our tool catalog. In the price list you will find the prices of all the products we sell.
Deprag offers a great line of air tools boasting superior quality as well as excellent ergonomic and safety features.
The air tool range includes, e.g. easy-to-use air files for finishing metal products as well as air pliers suitable, e.g. for cutting or squeezing metal or plastic wires.
Deprag's air chainsaw is perfect for indoor use or use in wet spaces or even underwater. The straight air saw is designed for cutting wood and metal in places that are difficult to reach by other means.
The air tool range also includes light and compact air metal shears that cut up to a sheet thickness of 2 mm.
---
For more information about Deprag's other air tools for professionals, please contact us at +358 10 778 1400 or info@pneumacon.fi.