Stainless Steel Range MP (up to 20k PSI)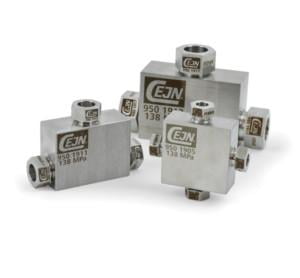 CEJN's Stainless Steel MP range focuses on high-pressure accessories that operate safely and reliably at pressures up to 20k PSI (138MPa). Sizes are primarily based on ¼", 3/8", 9/16" and 1" tubes sizes, with additional sizes available upon request. Machined from acid resistant 316L stainless steel, these adapters, porting blocks, collars, and gland nuts will provide dependable service in the most extreme applications and are fully traceable. Designed and manufactured for use in traditional high-pressure applications, these components follow industry standard thread types and tolerances found in incumbent high-pressure valves, fittings and tubing.
Downloadable materials
Our full range of tools are featured in our tool catalog. In the price list you will find the prices of all the products we sell.