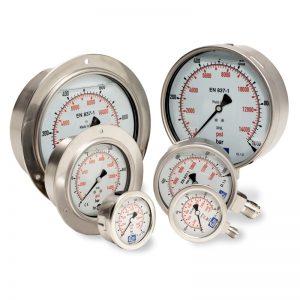 Download Product Catalog
Our full range of tools are featured in our tool catalog. In the price list you will find the prices of all the products we sell.
CEJN's range of High-Pressure accessories includes a wide assortment of adapters, porting blocks and pressure gauges. With working pressures up to 300 MPa, CEJN adapters are compatible with most couplings and hoses to ensure safe and trouble-free connections. Five porting block styles are available to connect several hydraulic lines from a single pump, as well as to connect pressures gauges to the line. CEJN offers pressure gauges in both bottom- and panel mounted styles up to 200 MPa.