Safety Lock Couplings & Nipples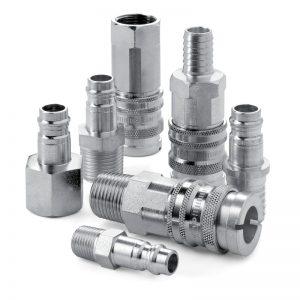 Safety lock couplings are specially designed to prevent unintentional disconnection during operation. An added locking function requires the operator to "unlock" the coupling before it can be disengaged. The safety lock couplings are one-hand operated during connection but require two hands for disconnection.
Downloadable materials
Our full range of tools are featured in our tool catalog. In the price list you will find the prices of all the products we sell.