X66 Range – ISO 16028 Flat-Face Stainless Steel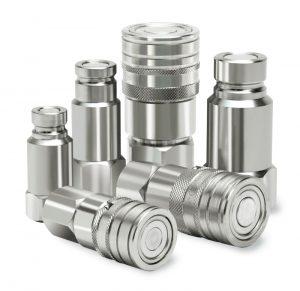 CEJN Series X66 quick connect couplings and nipples are dimensionally in accordance with the ISO 16028 Standard. The couplings and nipples are made of stainless steel and available in four sizes ranging from DN 6.3 to DN 19. An extra security locking offers added protection against involuntary disconnection. A perfect fit for hydraulic/fluid applications with corrosive media or in corrosive environments such as the offshore, chemical, paper/pulp and food industries.
Downloadable materials
Our full range of tools are featured in our tool catalog. In the price list you will find the prices of all the products we sell.