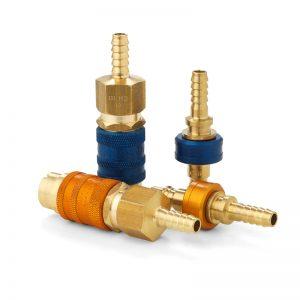 Download Product Catalog
Our full range of tools are featured in our tool catalog. In the price list you will find the prices of all the products we sell.
CEJN's Gas product line meets the extra stringent safety demands of gas applications. The products have an automatic safety-locking feature and double seal functions for extra safety protection, plus colour coding on both the couplings and nipples. Presented here are CEJN's couplings and nipples for gas applications.